How we work
Wealth Holdings provides a unique blend of skill and experience to deliver a comprehensive opportunity for IFA practices to embark on the next stage of their development.
Maximising value in an earn-out
The best deal makers know that success is more than just about negotiating the best price. To realise the full value of any deal requires both parties to manage, execute and grow the newly combined business after the deal has closed. Post-merger integration is critical.
Integration planning is a key focus for any buyer who must have the ability and systems to execute and build upon a larger business.
Initial due diligence must focus on key employees, substantial clients, unique products or software, and identify gaps in resourcing and systems. All of this will help to shape the ultimate deal.
Often a buying firm will focus on key financial planners and the new management team but they must not underestimate the importance of resources needed to ensure continuity in payroll, administration, HR, finance etc.
Our extensive team has the experience, knowledge and resources to support your goals and assist all parties in achieving a satisfactory outcome.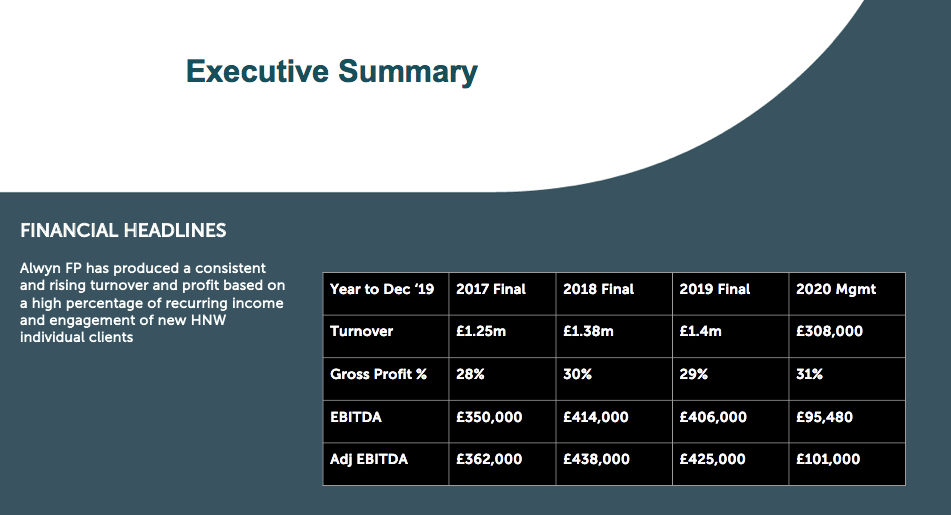 Figure 1: Deal financials.