How we work
Wealth Holdings provides a unique blend of skill and experience to deliver a comprehensive opportunity for IFA practices to embark on the next stage of their development.
Validating suitors or acquisition targets
You only want to sell your business once – there are no second chances – so identifying the optimal buyer is critical.
Likewise, acquiring an unsuitable business can be a ruinously expensive mistake.
Whether you are buying or selling, our team will utilise our experience and deep knowledge of our sector to conduct research and analysis ensuring that any firm we introduce to you is clean, compliant, financially sound and ready for integration. From the outset, we continually gather data and intelligence to gain a deep and rounded understanding of every firm we deal with, whether vendor or acquirer.
We will then facilitate timely introductions, manage the smooth flow of information and documentation, and refer you to suitable professional advisers where appropriate.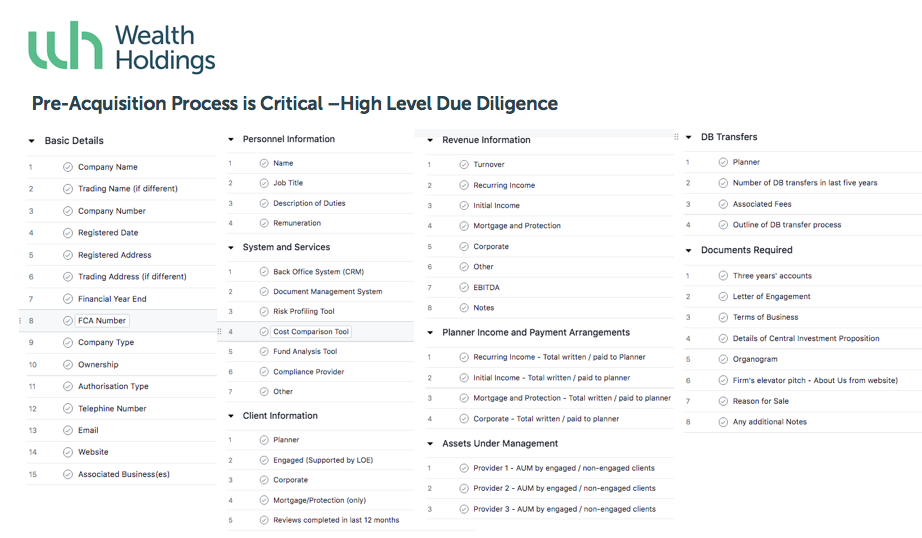 Figure 1: Acquisition process.
The responsibility is on both the buyer and the seller to reach agreement on certain key fundamentals and we can ensure there is a smooth process.
Consideration should be given to:
Are any core services to be centralised?
What are the performance requirements?
Are there any data privacy concerns?
Alignment on client pricing. Opportunities for career enhancement for acquired staff in the newly combined business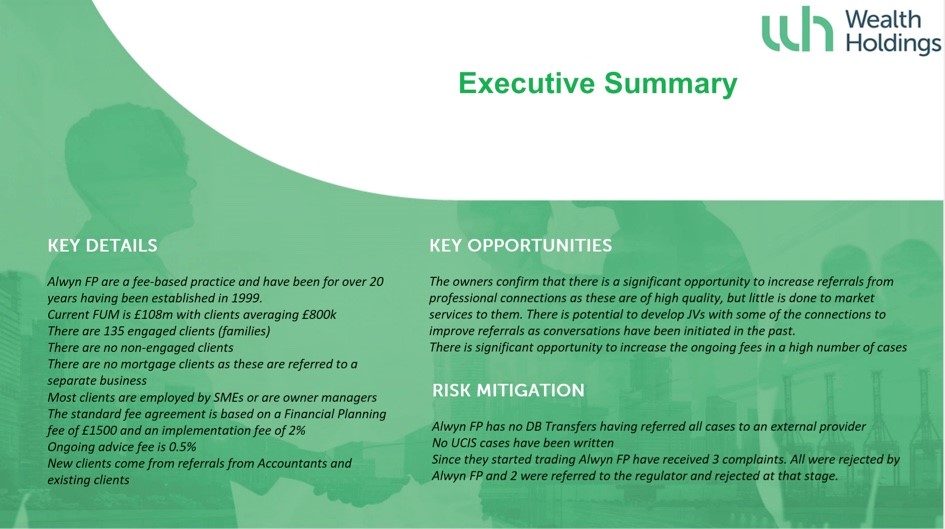 Figure 2: Example Executive Summary of selling firm.